About New Wineskins 2019
Global. Mission. Conference.
New Wineskins Missionary Network is hosting its NINTH Global Mission Conference, celebrating 25 years of equipping for mission through New Wineskins conferences! As always, it will take place at Ridgecrest Conference Center in the Blue Ridge Mountains of North Carolina, but this time in the fall, September 26-29, 2019. The REMIX conference for high school and college-aged young adults will run alongside from Friday, Sept. 27 to Sunday, Sept. 29.
Before making your housing/meal reservations with Ridgecrest, make sure to consider attending one of the many pre-conferences or just coming early to hike, rest or do the challenging ropes course. Or stay on Sunday afternoon to attend the 4th South East Asia Symposium. Maximize your New Wineskins experience! Bring a team or bring your family – there will truly be something for everyone at New Wineskins 2019!

We have over 18 plenary speakers and 120 different presenters for our new Mission Awareness Presentations or MAP talks. Engage with over 60 ministries in our Exhibit Hall starting with an ice cream social on Thursday night! For more details about the location, please see the Location Page. Use the following links for details about the Pre-conferences, Children & Young Adults Program, Pricing, or read on to know why we gather globally at New Wineskins conferences every three years.
Conference Schedule at a Glance
See the complete schedule here.
Why do we host New Wineskins Conferences?
A note from Jenny Noyes, executive Director of new wineskins missionary network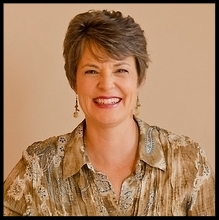 Every three years, we encourage missional Anglicans serving around the world to come together – to celebrate, to reconnect, to learn and grow, and to hear God's call afresh for their next season of ministry. A gathering that started back in 1994 to celebrate 20 years of ECMC/New Wineskins Missionary Network's ministry has grown into one of the largest Anglican mission-equipping conferences in North America! New Wineskins is a homecoming for many with missionaries coming together from all parts of the globe, folks from home parishes coming who support and engage in mission work, and mission agencies and resource ministries exhibiting, speaking, and connecting with those wanting to enter new mission fields. It is also a first time mission experience for some, and we hope to have lots of newcomers in 2019. For all, it has proven to be an essential element in sustaining momentum for Anglican missions and a sense of dynamic global community.
Over the years, we have hosted people from over 50 countries who gather for four days of worship, spiritual refreshment and prayer, inspired Biblical teaching, partnership building, and a renewal of our common vision: Empowering Anglicans for World Mission! As we congregate in 2019 in North Carolina, our prayer is that we will not only re-engage relationally in one another's lives and ministries, but that we will experience an outpouring of the Holy Spirit on us as a unique, apostolic expression of the Body of Christ.
Please visit this page for updates about our upcoming conference. Can't wait to be with you this fall!
Blessings,
Jenny Noyes, Executive Director